Floatation Therapy In Delray Beach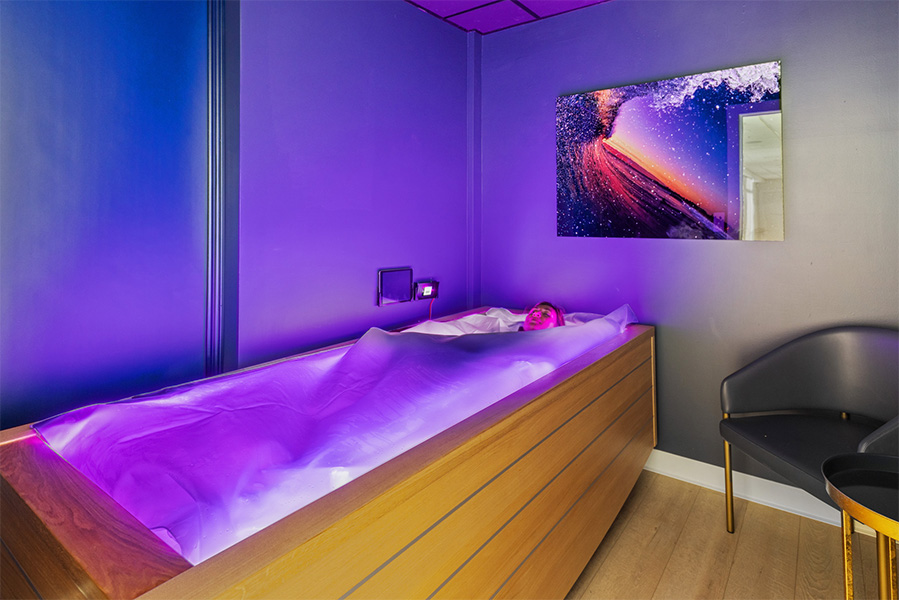 New patients book in calendar below
Using our dry float bed, you will be able to experience the ultimate in relaxation and healing. Floatation therapy in Delray Beach aims to provide a zero gravity environment, with no lights or sounds, that allows someone to feel like they are floating and deeply relax the body and mind. It is used to promote relaxation, reduce stress, reduce pain, and enhance overall well-being.
---
How it works in Delray Beach FL:
When your session begins, you will be lowered into the body-temperature water, allowing you to feel your body melt away and experience a near-zero gravity feeling.
The dry float bed allows you to float without any effort and without getting wet.
You can choose to keep the music, lights, and massage on or turn off the lights, music and massage to create a sensory-deprived environment leading to deeper relaxation and brain rest.
---
Pricing
30 Minute Dry Float= $50
60 Minute Dry Float= $90
Three 30-Minute Dry Floats= $100 (Buy 2, Get 1 Free)
---
Benefits:
Reduces stress, anxiety, and depression
Increases relaxation and improves sleep quality
Enhances mental clarity, focus, and creativity
Reduces inflammation and pain
Aids in muscle recovery after exercise
---
Who can benefit:
Anyone who wants to de-stress and relax
Those suffering from chronic pain, anxiety, or depression
Athletes looking to recover from injuries and fatigue
People seeking a mindfulness practice or meditation
Anyone interested in exploring altered states of consciousness